US Women's Team Finish 3rd at Pan Am Race Walking Cup!
 (Arica, Chile, May 9, 2015) - The senior women of Team USA turned in a podium finish at the Pan American Race Walking Cup in Arica, Chile this weekend. Miranda Melville (Rush, New York) finished eighth overall with a time of 1:35:50 in the women's 20 km, as the U.S. senior women took home the bronze with 35 points.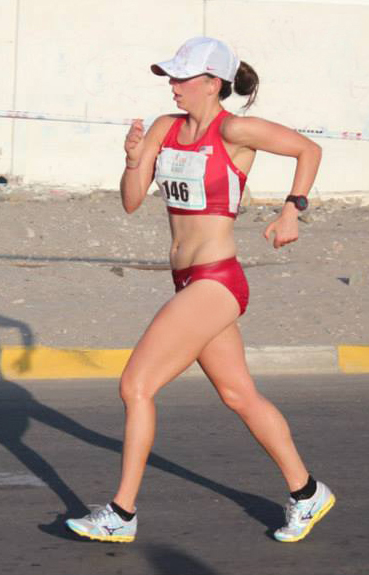 Teammates, Olympian Maria Michta-Coffey (Farmingville, New York) crossed in 1:34:06 to finish fifth, and Katie Burnett (Bellevue, Washington) turned in a time of 1:45:24 for 22nd rounding out team scoring for the U.S. women.
 Miranda said, "this was my first Pan American Cup and I am very thankful to the USA team and staff, they were incredible and very supportive. Competing internationally can be stressful; it was the wonderful environment created by the people around me that helped in our success as a team."
 She added, "I am also thankful for my many supporters at home including, Coach Tim Seaman, Fix Body Group, NY Athletic Club, Women's Sports Foundation, Nuun Hydration, GRAAF, The Balanced Athlete, and USA Track & Field."