Miranda wins USATF Outdoor Championships!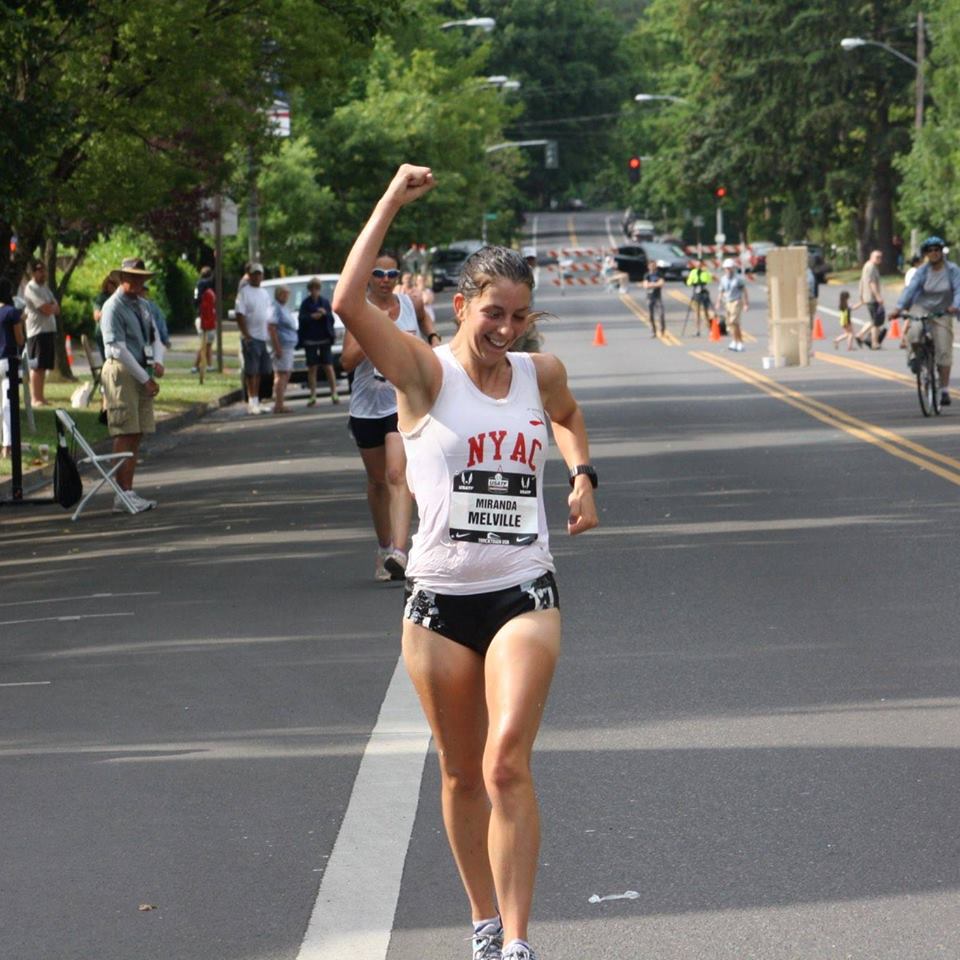 (Hayward Field, Eugene Oregon, June 28, 2015) - Miranda Melville won first place and the U.S. 20km title by defeating four-time champion and 2012 Olympian Maria Michta-Coffey in the women's 20km racewalk at the USATF Outdoor Championships in Eugene, OR.
 The lead pack was neck-in-neck until the 16th lap when Melville took the lead and never looked back.
 Her time of 1 hour, 36 minutes, 33 seconds beat second-place finisher Maria Michta-Coffey (1:38:45) by over two minutes, and assured Melville a spot on the US Pan Am Team and World Championships.
 Miranda will compete at the Pan Am Championships in Toronto, Canada on July 19th, then the IAAF World Championships on August 28th in Beijing China.
 View Miranda's Post-Race Interview