Miranda Melville Sets New American Record, wins National Championship Race Walk!
 (12/27/2015, Rochester, New York) - 2015 National 20K Champion and Rush-Henrietta graduate Miranda Melville of NYAC won the women's USATF 5K National Race Walk Championship at the USATF Upstate Holiday Classic held at the Rochester Institute of Technology's Gordon Field House.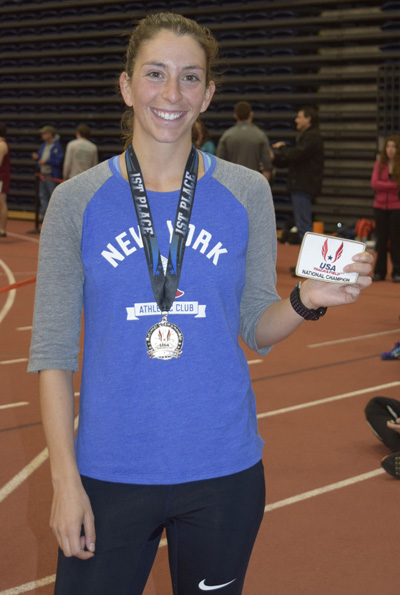 Her time of 22:39.53 not only earned her a 9th National Title, it's also a new American Record (AR) and a new meet record.
 Her coach, 2x Olympian Tim Seaman's response to the news, "Perfect!"
 Melville, who has the Olympic standard going into the 2016 season, also qualified for the USATF Indoor National Championships
 Miranda said "I love racing at RIT. It is a track I grew up on and it always brings back great memories. This result just makes me excited for the 2016 season." Miranda is also a grant recipient of the Greater Rochester Amateur Athletic Federation.