Miranda walks huge 89 second PR in Japan; becomes 2nd fastest American woman EVER!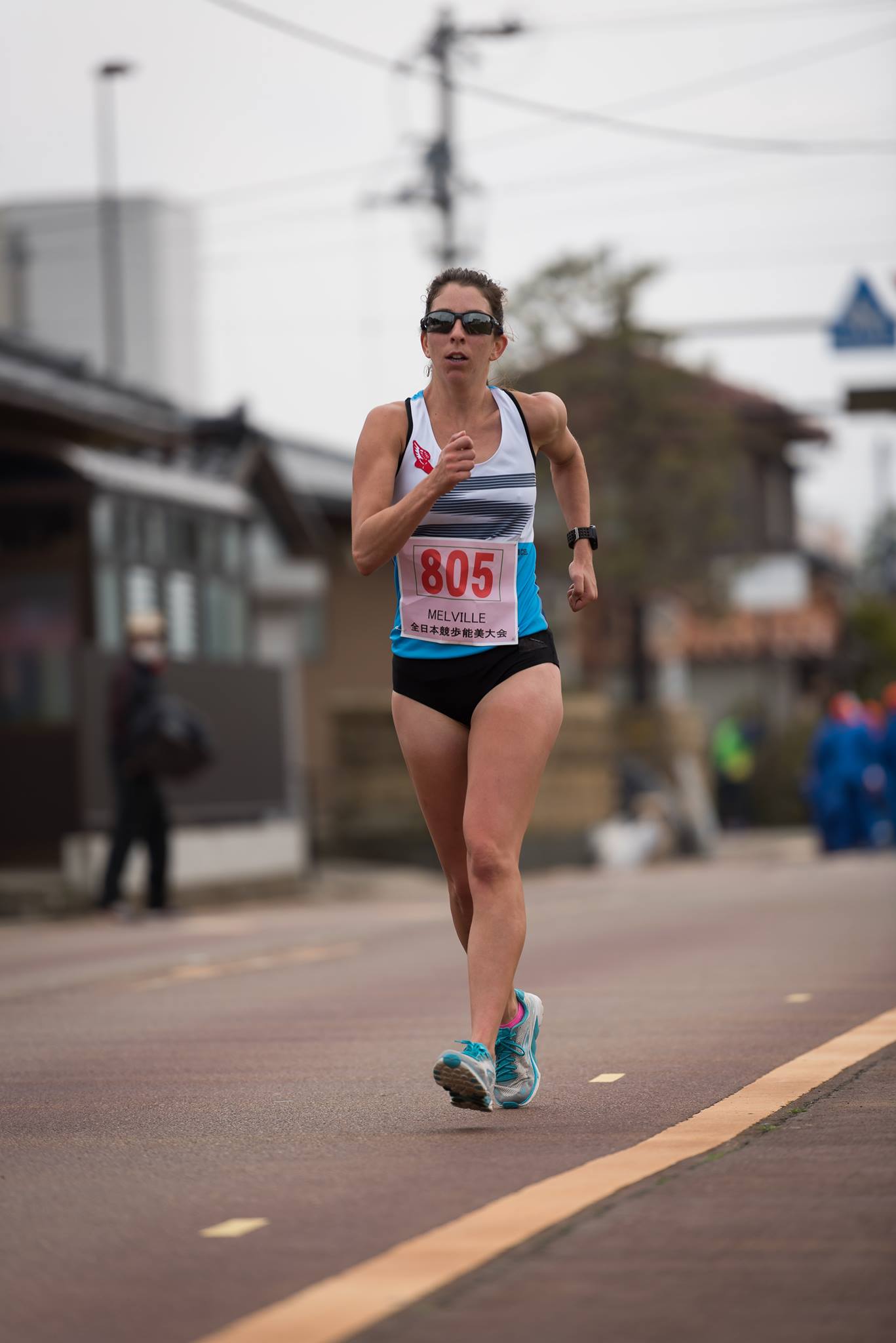 (Nomi, Japan | March 20, 2016) - Miranda flew to Japan for her 20km season opener, just 8 days after the 2016 USATF Indoor Nationals in Portland, Oregon. After the blistering fast race in Oregon, Miranda was ready for a quick 20km time in Japan.
 On Sunday, elite Race Walk athlete Miranda Melville, walked her way to an 89 second PR of 1:31:42 and a place in the record books as the 2nd fastest American Woman ever in the Olympic 20K event at the Asian 20k Race walk Championships in Nomi, Japan.
 Miranda said, "As an athlete you are always going to want to keep getting more out of yourself, and I am sure there will be more to come in the future. For now I am enjoying this big jump in my time, and proud of how I raced."
 Two-time Olympian and Coach Tim Seaman said, "I am ecstatic and excited to see Miranda do what I knew she was capable of doing. This bodes well for the upcoming World Cup in May and eventually the Olympic Games. With that said, in my opinion, our best race is yet to come... in Rio."
 Melville holds the American Record in the 5000m indoor RW and has 8 national championships including the 2015 USA National Outdoor Champion in the 20- kilometer Olympic distance.